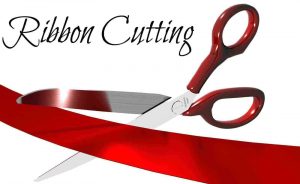 The Greater Escondido Chamber of Commerce
The Greater Escondido Chamber of Commerce would like to help introduce your business to the community! If you are preparing for a grand opening, have recently remodeled, have a new location or an anniversary celebration, let the Greater Escondido Chamber of Commerce celebrate with you!
The date of the ribbon cutting is very important. All ribbon cutting applications must be received 30 days prior to the date of the event. Ribbon Cutting Ceremonies must be held during the following weekday hours, Monday – Thursday, 9am-4pm.
If your event is a public event, the Chamber will send your ribbon cutting information to our Ambassadors, Chamber Board of Directors, City Elected Officials (Mayor/City Council), Assemblymen, State Representatives, and the Escondido Princesses. We encourage you to invite family, friends, colleagues, media, etc. (expect 5-10 Chamber attendees for open events).
Marketing and Promotion Campaign:  E-blast to full chamber distribution list (over 1,700 opt-in subscribers), announcement in weekly email blasts the week before (Information included in the emails will be the business name, address, hours, website and contact information), and posting on Chamber social media pages.
Ribbon Cutting Photo: Photo to include business owners, Chamber staff, VIP's and guests, cutting the red ribbon with large, ceremonial scissors.
Have fun!  This is your opportunity to let the community know all about your business.
Must be a Greater Escondido Chamber member to request a ribbon cutting ceremony.